Boost WordPress SEO quickly and easily
SEOKEY is the easiest and most efficient SEO plugin to improve your visibility in search engines.
We give you all the keys to succeed :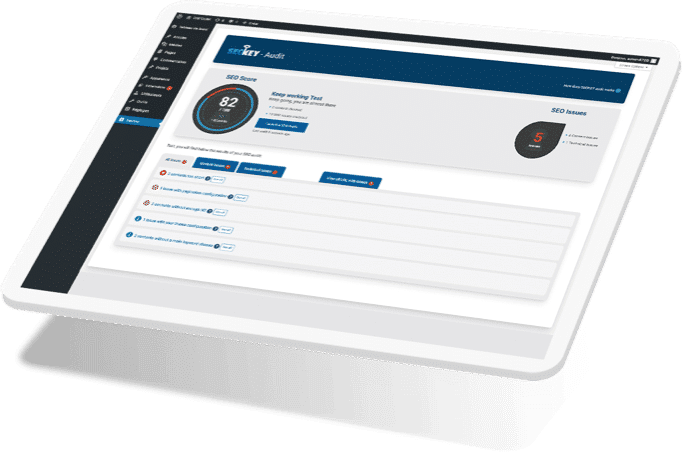 WHY SHOULD YOU USE SEOKEY ?
SEOKEY is the plugin that will give you all the keys necessary to optimize your  website's SEO on WordPress. 
An intuitive audit plugin to help you correct your SEO problems
We audit your content and the technical aspects of your website to advise you efficiently on the optimizations to implement. Icing on the cake: we use your current traffic data to improve our recommendations.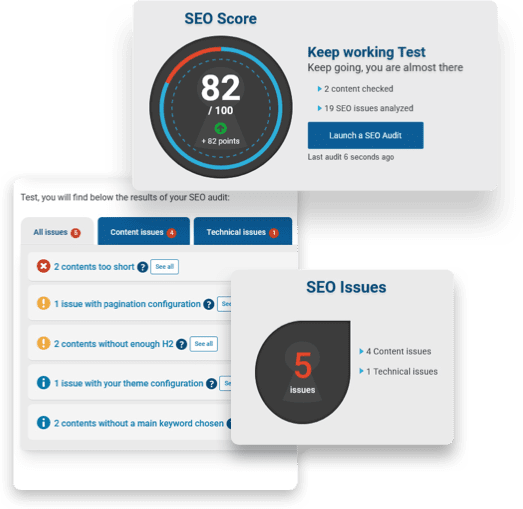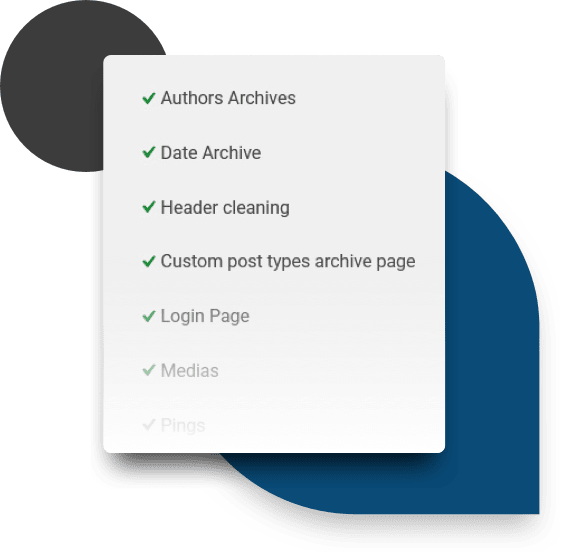 Automatic SEO technical optimizations
In one click, you can correct dozens of SEO issues on WordPress without a developer : sitemaps, canonical tags, RSS stream, date-based archives, comments etc. Setting up an SEO plugin has never been that easy.
SEOKEY automatically provides you with all the tools you need : connection to Google Search Console, real-time advice when writing your content, an editor for the alternative texts of your images, or the complete management of your redirections.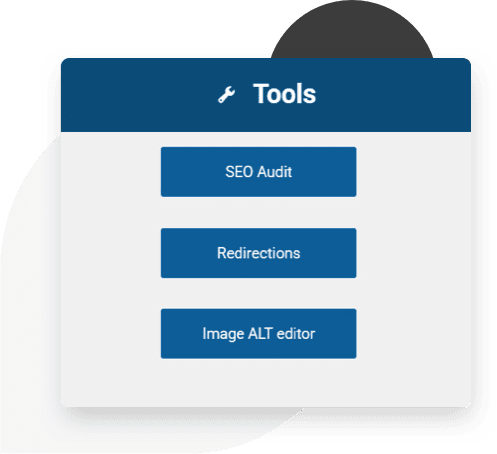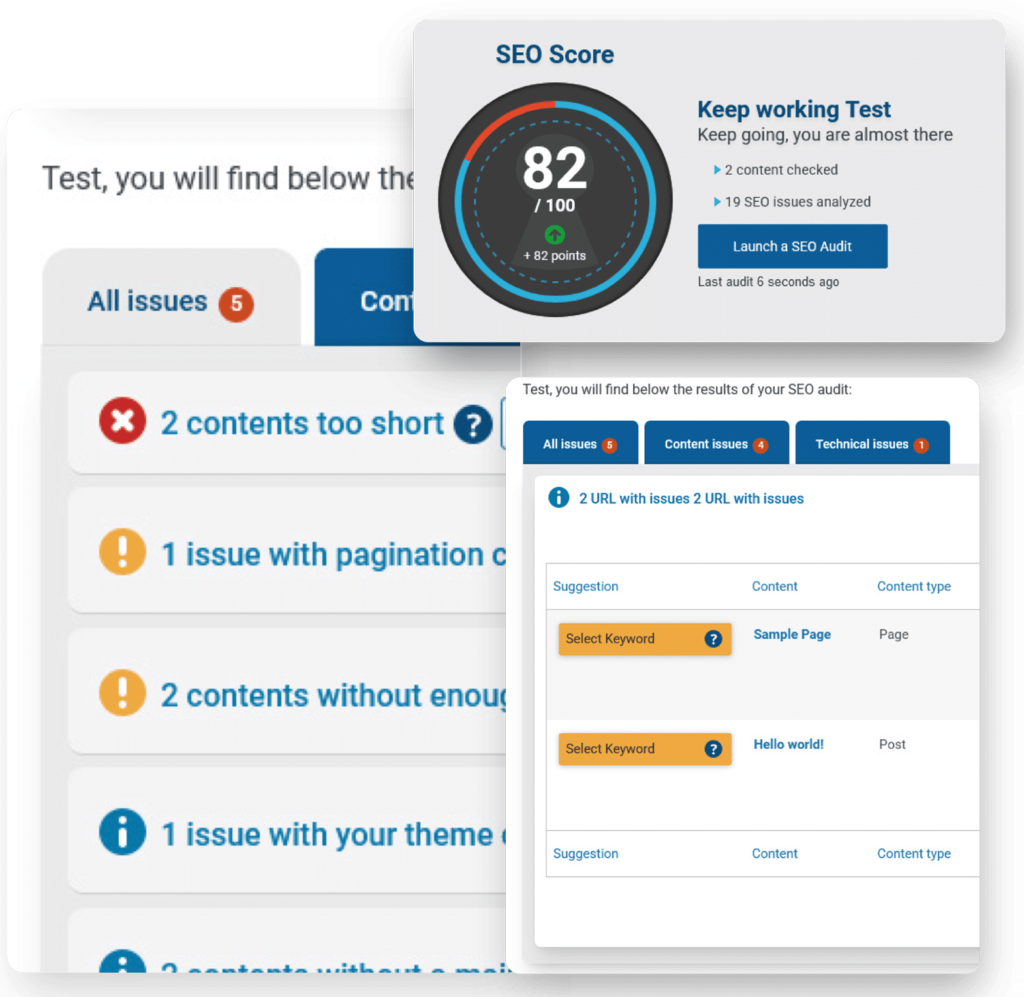 SEOKEY is easy to use daily, whether you are auditing your website or writing content. At each step, we explain and guide you on the optimization to implement.
The %%title%% are a distant memory : you can finally focus on what is important.
This plugin is a great job ! We waited for it but it is worth it ! The management of 404 pages and automatic redirections is simply the dream tool, I have a lot of customers to whom it will save time (and to me too!).
Ronan Hello
WordPress developer
The "taking care of everything" aspect is impressive !
Olivier Andrieu
Very pleasantly surprised by this SEO extension as soon as it was installed! The choice to make the configuration very simple and intuitive by activating the evident optimization options by default is a significant time-saver. The "Audit" function of the extension is also well thought out and goes straight to the point. As you can see, SEOKEY is, for me, a must-have to simply optimize the SEO of your WordPress website.
Guillaume Gourlaouen
Founder of Francepanorama
A plugin designed by
SEO experts
A ready-to-use solution :
install and configure a single SEO extension
A support expert in SEO
ready to make your traffic take off !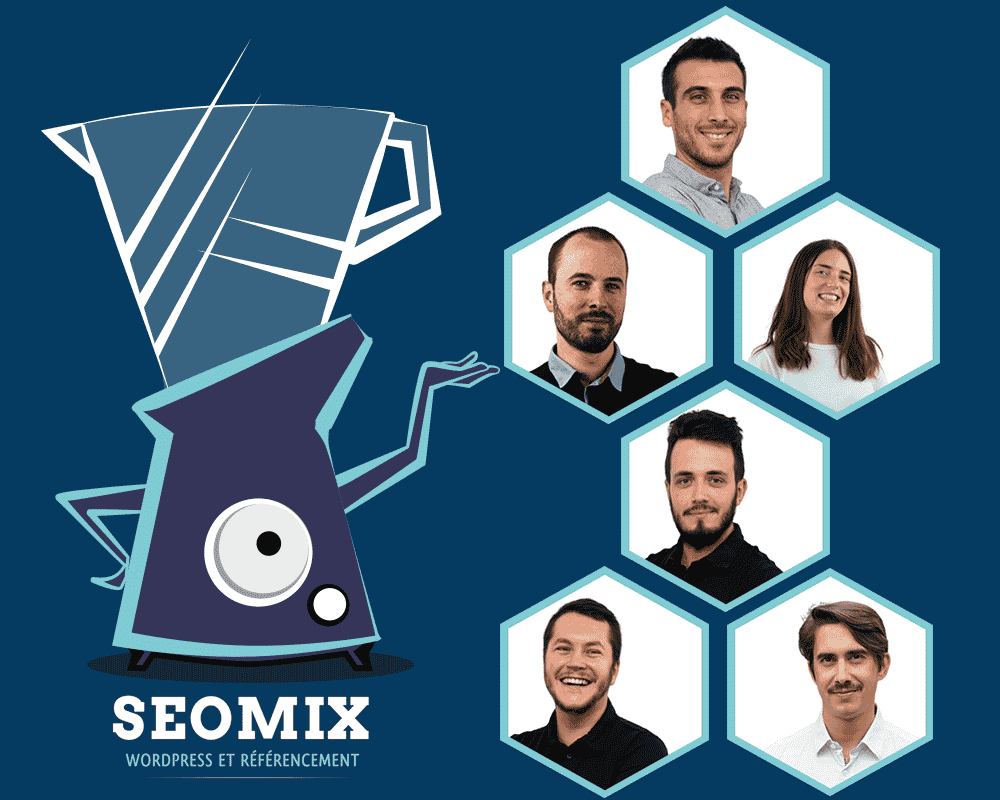 SEOKEY is the project of SeoMix agency, expert and passionate SEO consultants!
Why is this important?
Our agency has a real expertise on WordPress SEO. We have therefore added in SEOKEY everything a person may need to improve the visibility of a website, all with a simple language and an ergonomic interface.
The proof?
SeoMix is :
More than 10 years of experience on WordPress SEO
A book "Optimizing your WordPress SEO" published by Eyrolles (4ᵉ edition in 2021)
Numerous conferences given (WordCamp, SEOCamp'us, Webisland, etc.)
A contributor to WordPress Core and community, Daniel Roch.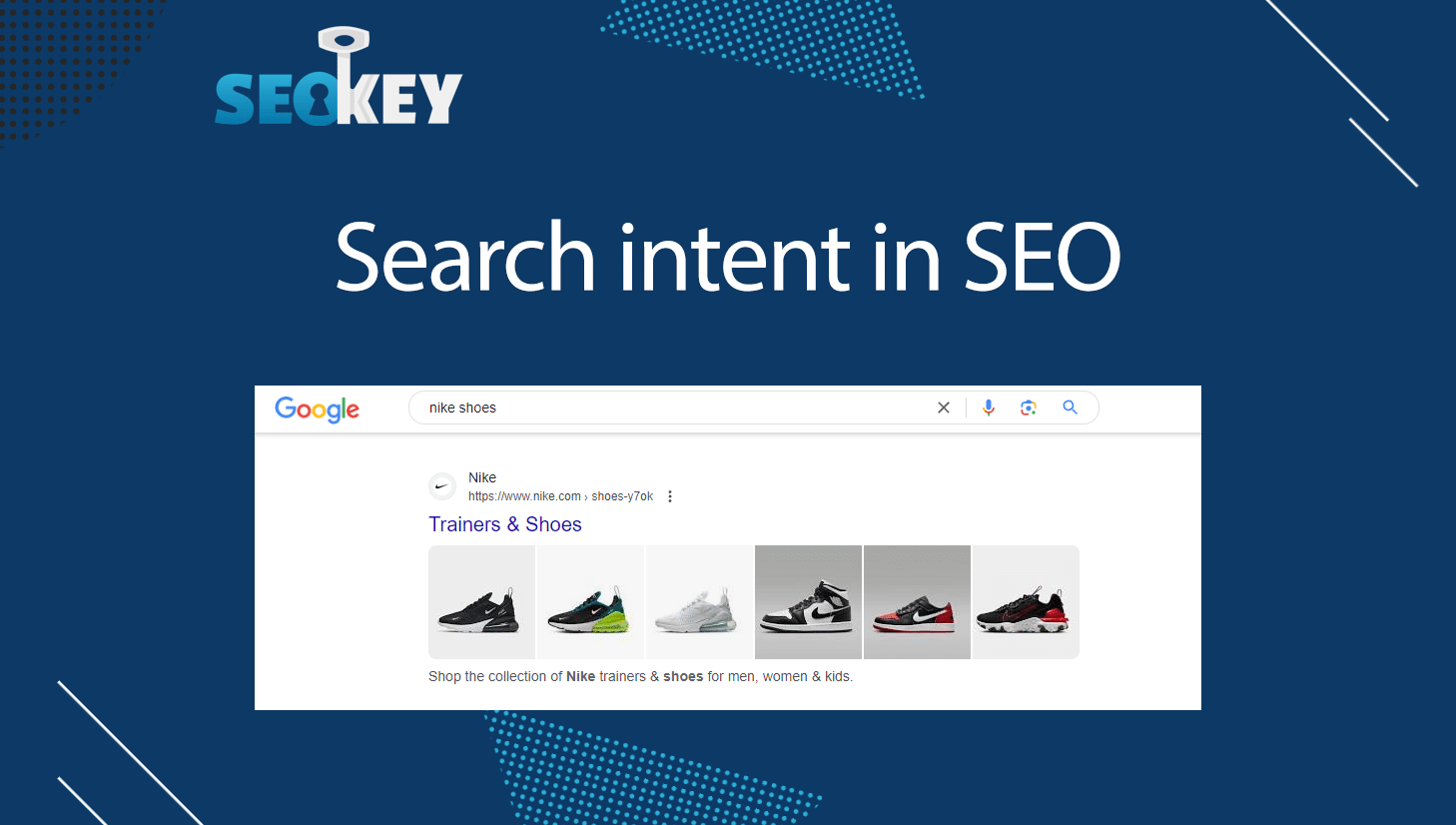 WordPress SEO tips
Search intent refers to the user's primary need when performing a query. But how do you understand and use it in SEO? Here's the guide!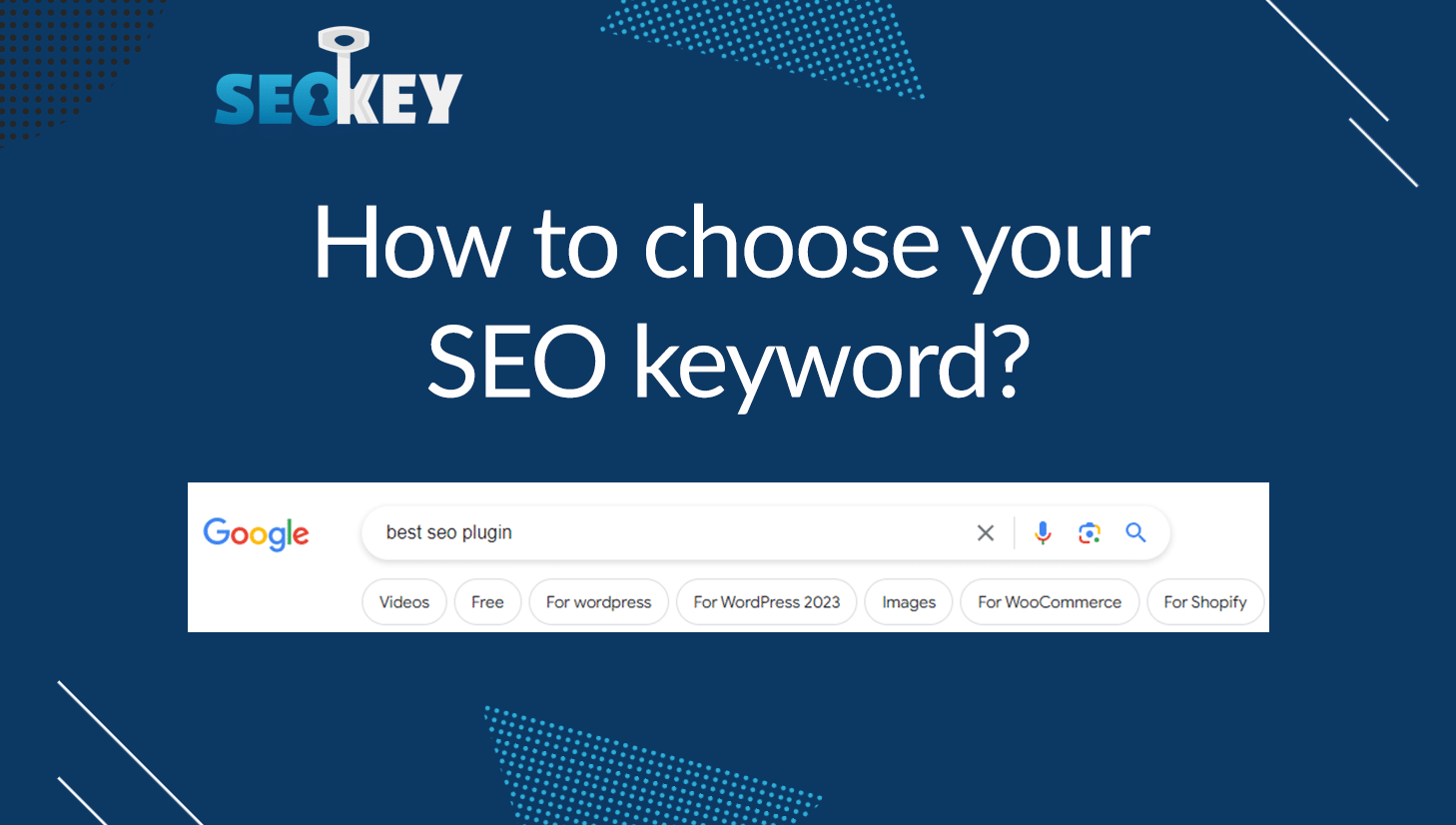 WordPress SEO tips
In all WordPress SEO plugins, you can choose a keyword. But how do you choose the right keyword? And what difference does it make?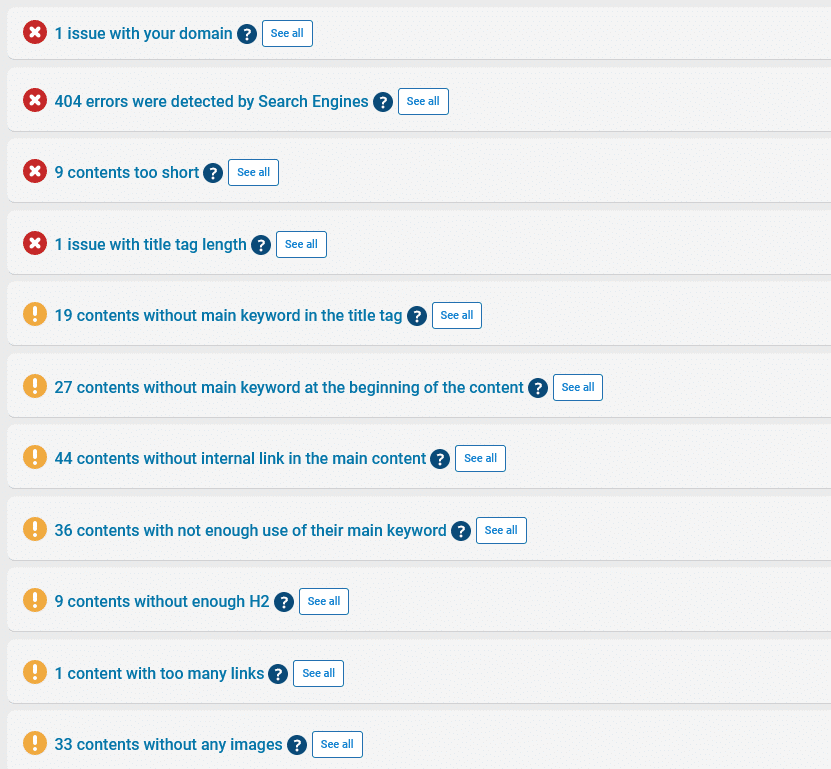 WordPress SEO plugin News
Discover SEOKEY 1.7, the latest version of our even more powerful and complete audit module for performing SEO audits on your WordPress website!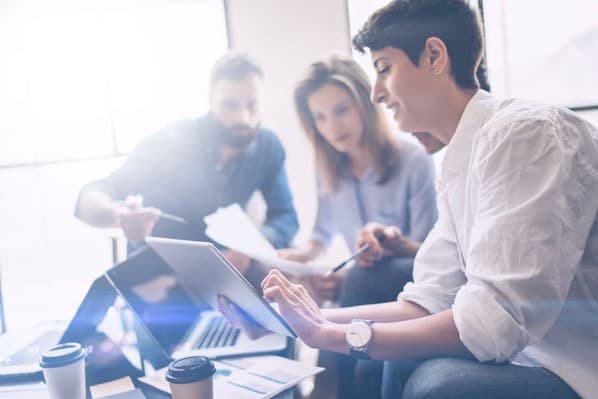 Let us guide you with a simple and fast configuration;

Fix

your technical problems in one click and get valuable advice to optimize your content ;

Analyze the performance of your pages in Google with the Search Console data;

Get support from SEO experts who are here to help you.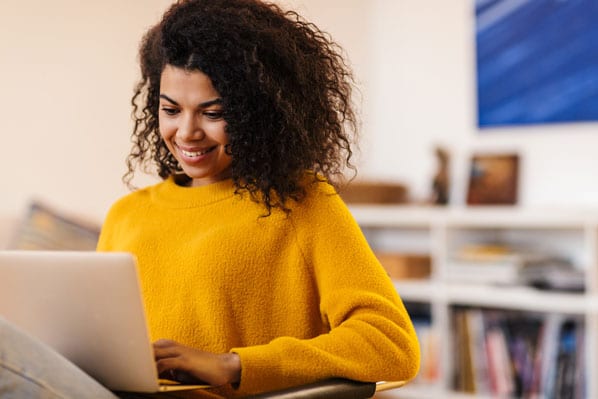 An all-in-one solution that is easy to configure

;

Correct your technical problems in one click without modifying a single line of code

;

You can easily visualize contents that can be optimized

;

Simply understand the recommendations to implement

.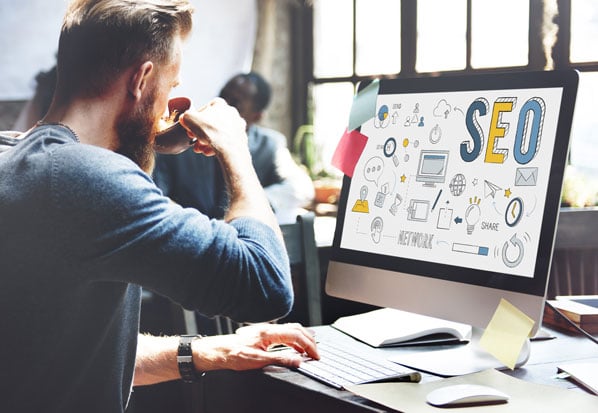 Save time to optimize the SEO on WordPress

;

You can have access to useful and powerful SEO tools

;
Quickly visualize your priorities.
READY TO MAKE YOUR SEO TAKE OFF ?