The very first major version of SEOKEY is finally here, with new features, improvements and bug fixes.
The French translation!
It is finally here!
SEOKEY is now available in French to help you better understand the different menus of our plug-in, the audit and settings.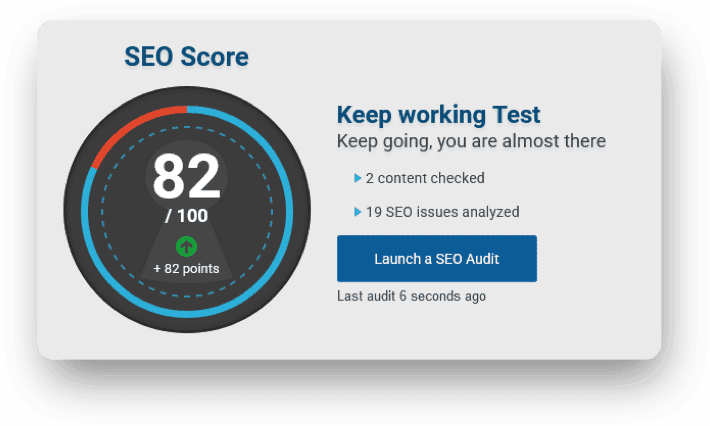 We also took the opportunity to correct some English texts to make them more understandable.
The beginning of our audit improvement
The heart of SEOKEY is being able to audit your website overall and guide you on a day-to-day basis. Each major version will continuously improve this module.
Two improvements here :
A slight optimization of the "suggestion" module that tells you the next task to implement (whether you should optimize, wait, choose or change a keyword etc.) ;
A new audit task that will warn you when content does not have enough images, proof that you can still improve it.

Improvements and bugs correction
Of course, we gradually improve our code to make it better.
The 1.1 version includes patches to remove PHP error messages for the new WordPress 6.0 version, as well as a patch for some missing help messages when editing content.
What is next?
Naturally, we have a lot of requests from you about importing your data from other SEO extensions, starting with Yoast. We also have demands for compatibility with other extensions (Divi, WPML, Polylang, Elementor, etc.). We will work on these points as a priority while improving our audit module.
Furthermore, we also have the free version of SEOKEY, which is not yet launched but should also arrive very soon
But above all, we have a lot of ideas to make our SEO extension more complete and efficient. Because that is what it is all about: bringing you a simple interface to truly improve your SEO (and not just stacking features).
Still not convinced?
Discover SEOKEY with our different presentation videos: